Thank you ALL for supporting last year's sign on letter to add language to Newborn Screening Saves Lives Reauthorization which would fund states in order for every state to become RUSP compliant.

As we know Newborn Screening Saves Lives Reauthorization is still undergoing challenges with pushback from Senator Rand Paul and the storage of dried blood spots.

During Rare Disease Week 2020 we focused on adding appropriations language to the federal budget in order to fund states in order for states to become RUSP compliant by 2025.

I need your help!!

Just last week Congresswoman Clarke & Congressman Zeldin have created a "Dear Colleague" letter which we are hoping to gain as many signatures of support from Members of Congress to ensure this moves forward.

Please take a few minutes to reach out to your Congress Member and ask them to sign:

https://mcusercontent.com/b2852088b3048010e386cefb0/files/98aab5e8-0cdf-4d9a-9f45-1278e239c65a/DC_RUSP_Approps_Letter_FINAL.01.pdf


As of today:

-Only 6 states are screening for ALL diseases added to the RUSP

-It will take a decade or more before 50 states are testing for any disease added to the RUSP

-Main reason? Funding

-Funding through the federal government will ensure states can move forward with implementation ending needless death or permanent disability with a late diagnosis

Here is a copy of the updated letter of support:

https://forms.gle/hipgXQg3ACCX1dJT9

I have kept all of you on this updated letter. Please let me know if anyone has questions or would like to be removed from this support letter.

Thank you all for your help in working together to ensure our babies have the best chance at a normal, healthy life.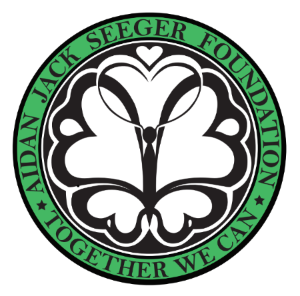 Sincerely,
Elisa Seeger
Aidan Jack Seeger Foundation
917.750.9390